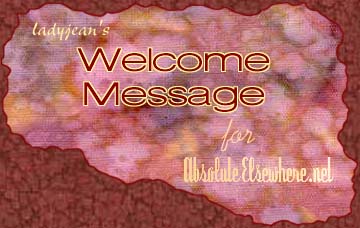 In whatever way you have discovered
AbsoluteElsewhere.net...welcome.

I want to offer you a guidebook of sorts to Absolute Elsewhere's content and features, so that you can easily find your way around the site.

The Home Page offers clickable links to most features on the site. Use the button panel (somewhat down the middle of the Home Page) for basic site navigation. You can also use the Sitemap for links to everything on the website.

On both the left and right side, you will find clickable graphics that will lead you to special site features.

Some of the main attractions at Absolute

Elsewhere are: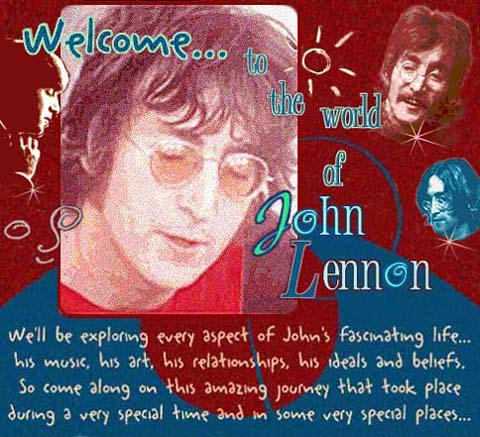 ORIGINAL ARTICLES
Original Articles on all aspects of John Lennon's life by a variety of talented writers serve as a major part of the content on Absolute Elsewhere. New articles will be added on a regular basis. This section also includes Exclusive Interviews.
FEATURES
Features of a more visual nature will be added regularly to the Features section of the site. These features will cover some aspect of John's life through graphics and photos.
ARCHIVES
I have an abundant collection of Text and Image Archives that will be moved onto this website over the weeks and months ahead.
PHOTO ALBUMS
Dozens of theme-based Photo Albums can be found in the Photos section, more will also be moved onto this site in the weeks and months ahead. These contain many rare and unusual photos of John.


SPECIAL SECTIONS
Certain features that I have planned for this website are somewhat more interactive in nature and they will be found under the area designated for Special Sections. It may take me some time to fully develop these features, but they are definitely in the works.
OTHER HIGHLIGHTS
Be sure to check out the Beatles-Lennon History section. This has been real labor (and do mean labor) of love. It's fun and informative.
There are links to Webcams situated in the locations where John Lennon lived and worked. You can also visit the website of the Liverpool Airport which now bears his name. Join the Absolute Elsewhere John Lennon Facebook Group and sign up for the Mailing List. Don't forget to sign the Guestbook, as well. And feel free to offer your Feedback on any aspect of the site by emailing me. If you should find any dead links within the website, please report these by emailing me (use the Email Webladyjean link on the Home Page).
FUTURE GOALS OF ABSOLUTE ELSEWHERE
I have big plans for Absolute Elsewhere. The history of Absolute Elsewhere goes back to November 1999, when it was first founded as a Yahoo! Club. It soon outgrew itself in that location, but it has taken me several years to bring this website to fruition.
As a Lennon/Beatles fan since 1964, I have amassed quite a collection of information and memorabilia over the years. I will be delving into this vast array of material when developing original articles and features for the site. I also plan to conduct a series of exclusive interviews with people who knew and worked with John. And several talented writers are planning contributions for the site in the coming weeks. So you can expect the "best of Lennon" on these pages.
I hope this brief guide to Absolute Elsewhere has been helpful to you, and that you will return to the site again and again. Please feel free to leave feedback about the site. Thanks for coming...and come back again soon!